ENJOY THE SOUND OF SILENCE
Get all your work done without missing a beat or disturbing those around you. Silent Mice have the same click feel without the click noise–over 90% noise reduction.1 A smooth scroll wheel completes the silent experience. Silent Mice eliminate excess noise while protecting the health and productivity of everyone. Make this your last annoying click. Your family and friends will thank you.
OVER 90% NOISE REDUCTION
With the same click feel and over 90% noise reduction on the click sound, enjoy a quiet experience for you and your. Plus, it has feet made of high-performance material and a rubber wheel for quiet gliding and scrolling.
SIMPLE TO SET UP AND USE
Your mouse works right out of the box. No installation hassles. No software required. Setup is fast and easy—just plug the cable into a USB port and you're good to go.
FULL-SIZE COMFORT, AMBIDEXTROUS DESIGN
Left-handed or right, you'll be comfortable hour after hour with this full-size, ambidextrous design. The curved surface was designed to support your fingers just right in order to prevent fatigue.
BETTER THAN A TRACKPAD
You're in control with smooth, responsive optical tracking that moves the cursor just where you want it. Edit documents and navigate the Web more efficiently than with a trackpad.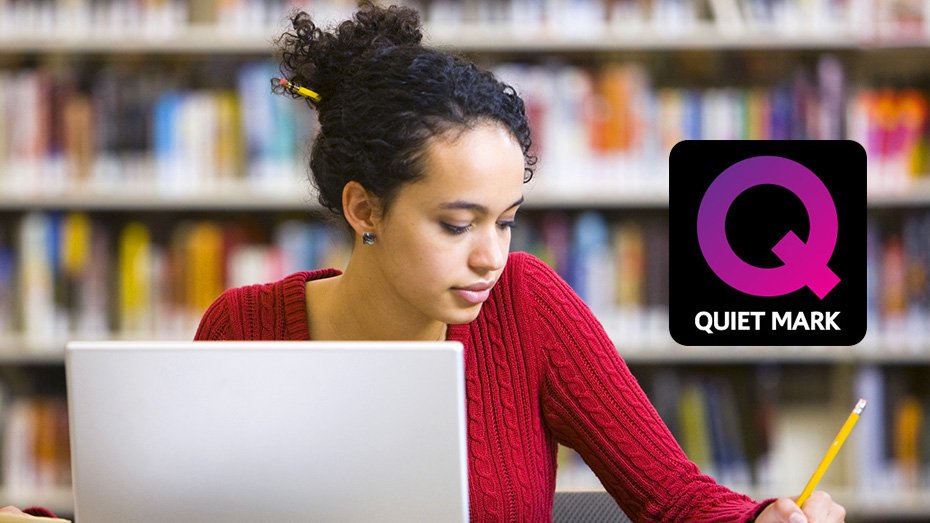 QUIET MARK CERTIFICATION
Logitech is the first and unique company in the world to receive the Quiet Mark certification for a mouse. This international mark of approval from the UK Noise Abatement Society recognizes technology designed to reduce noise.
TECHNICAL SPECIFICATIONS
Connection Type: Corded
DPI (Min/Max): 1000±
Tracking technology: Optical
Sensor resolution: 1000 dpi
Scroll Wheel: Yes
Number of buttons: 3