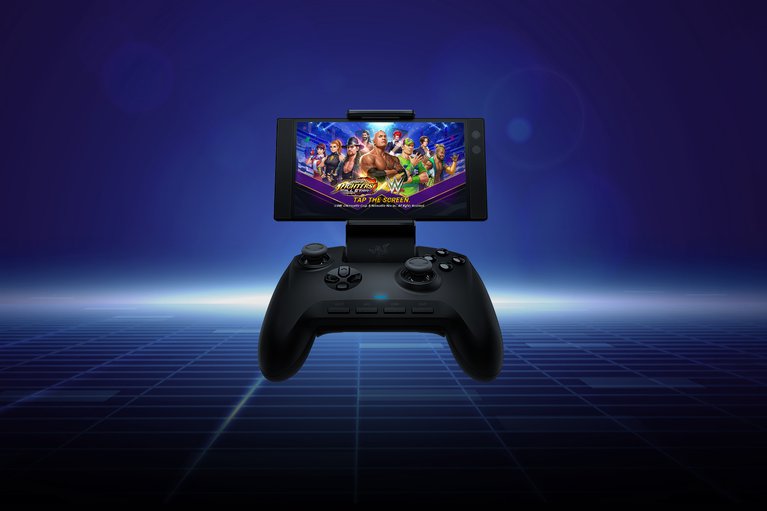 CONQUER ON THE GO
Level up your mobile gaming performance. The Razer Raiju Mobile is a gaming controller that syncs with your mobile device and packed with full-fledged advanced features to give you the ultimate competitive edge. Wield the same power of our renowned flagship gaming controllers whether you're at home or on the go.
UP TO A 60-DEGREE TILT
Get the perfect viewing angle whether you're leaning back on a couch or gaming at your desk. The Razer Raiju Mobile features a flexible phone mount that you can adjust up to a 60-degree tilt for the perfect position.
RAZER™ MECHA-TACTILE ACTION BUTTONS
The devastating features that come with the popular Razer Raiju Ultimate is now built into the Razer Raiju Mobile—button actuation at high speed, a soft cushioned touch, and crisp tactile feedback. The Razer Raiju Mobile utilizes our signature Razer™ Mecha-Tactile Action Buttons to keep you a move faster than your opponents, as you enjoy a console experience with your mobile game.
EXPERT CONTROL.
ADVANCED CUSTOMIZATION.
1. Ergonomic Multi-Function Button Layout
Individually remap each of the 4 multi-function buttons to your preferred command. With extended controls, the Razer Raiju Mobile lets you unlock a combination of moves to take your opponents by surprise.
2. Hair Trigger Mode
Fractions of a second can be the difference between victory and defeat. By activating the mechanical stop-switches, you greatly reduce travel distance to the controller's main triggers so all you need is a slight press to launch full rapid fire.
3. Sensitivity Clutch Levels
Assign the sensitivity clutch function to a multifunction button and hold it to temporarily decrease thumbstick sensitivity for precise aiming, especially useful when playing FPS games.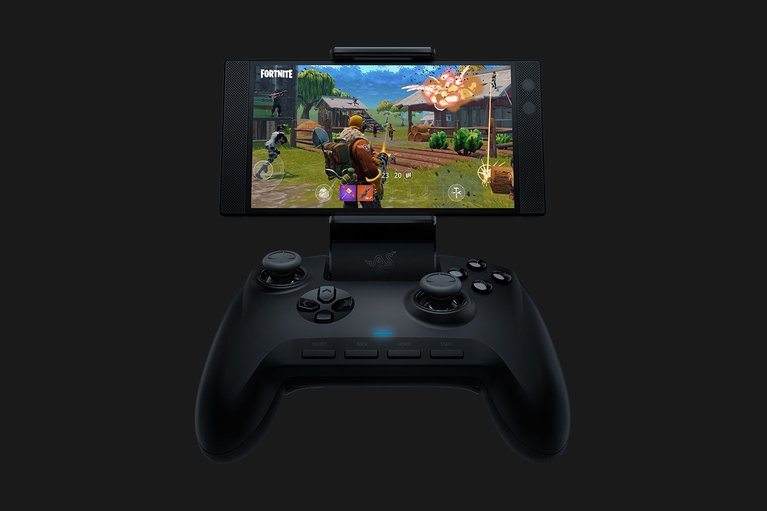 4. Mode Switch
Easily switch between connectivity modes and paired devices without manual re-pairing.
PC COMPATIBILITY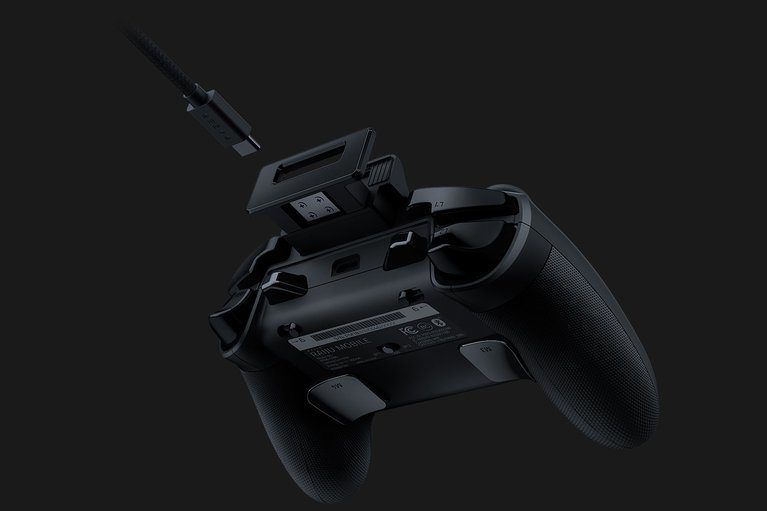 TECH SPECS
| | |
| --- | --- |
| CONNECTIVITY | USB-C or Bluetooth |
| CHARGING | USB-C |
| BATTERY LIFE | Up to 23 hours |
| CLICKABLE THUMBSTICK | Yes |
THUMBSTICK SENSITIVTY ADJUSTMENT
Yes
MULTI-FUNCTION BUTTONS
4
MECHA-TACTILE ACTION BUTTONS
Yes
TRIGGER STOPS
Yes
SUPPORTED PHONE DIMENSIONS
Supports phone widths of up to 3.11″ / 79 mm

SIZES

Length x Width x Height
4.92″ x 6.27″ x 2.60″
125 mm x 159.4 mm x 66 mm

WEIGHT
0.67 lbs / 306 g
MOBILE APP
Yes