15 inch, Gaming Laptops, LAPTOPS, MSI
MSI GS66 STEALTH Core™ i7-10750H 2.6GHz 512GB SSD 16GB 15.6″ (1920×1080) 240Hz BT WIN10 Pro Webcam NVIDIA® RTX 2060 6144MB MATTE BLACK GOLD DIAMOND CUT Backlit Keyboard
Availability:
Available on backorder
---
KEY FEATURES
15.6″ FHD Anti-Glare Wide View Angle 240Hz 3ms NVIDIA GeForce RTX 2060 6G GDDR6
Core i7-10750H 2.6 – 5.0GHz Intel Wi-Fi 6 AX201(2 2 ax)
512GB NVMe SSD 16GB (16G 1)DDR4 2666MHz 2 Sockets Max Memory 64GB
Thunderbolt 3 1 PD charge USB-C Gen1 1 USB 3 2 Gen2 3 Steel Series per-Key RGB with Anti-Ghost key (84 Key) 720p HD Webcam
Win 10 PRO Dynaudio Speakers 2W 2 4 cell (99 9Whr) Li-Polymer 180W Slim
Operating System: Windows 10 Pro
System Ram Type: Ddr4 Sdram
KShs250,000.00
Available on backorder
GS66 Stealth is a robust portable laptop packed with up to 10th Gen. Intel® Core™ i9 processor and the NVIDIA® GeForce RTX 2080 SUPER™ graphics. To unleash its full potential, the new exclusive Cooler Boost Trinity+ with 0.1 mm thin blades to maximize airflow. The 99.9Whr large battery and blazing-fast 300Hz refresh rate display ensures unstoppable productivity and fluid gameplay.
Sharper In Core Black
The matte black and low-profile design of the all-new GS66 Stealth keeps true to the Stealth moniker, allowing you to blend in within any situation. The reinforced black metal chassis makes it more rigid perfect for daily use. The GS66 Stealth is not only a powerful portable gaming laptop but it's an essential tool that delivers an understated confidence within the gaming and professional world.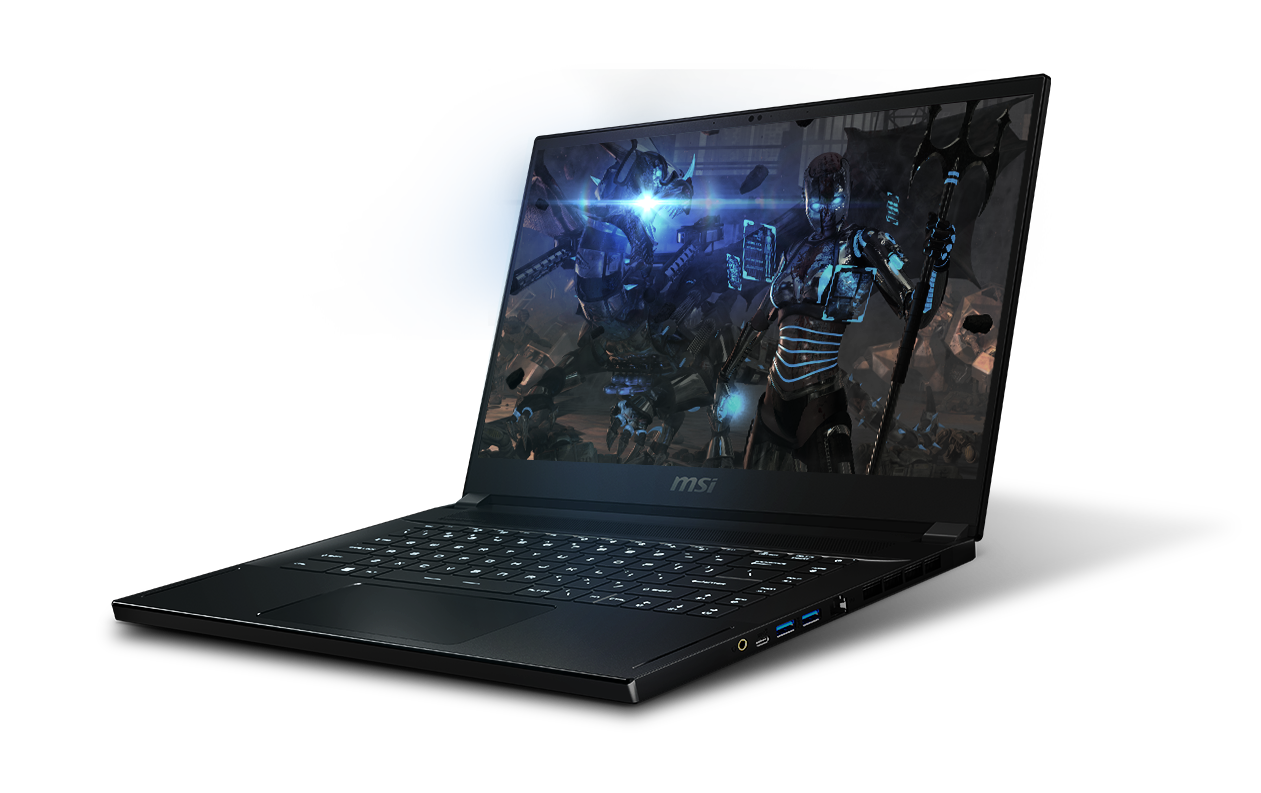 Reveal the True Computing
Power of 10th Gen Intel® Core i7 Processor
MSI equips the latest 10th Gen Intel® Core i7 Processor to cut through multitasking works and heavy games. Higher single core frequency, enjoying the best gaming experience. The new generation brings unprecedented performance, now it's time to reveal your true gaming power.
Nvidia GeForce® RTX SUPER™ Series Graphics
Get Super Powers. RTX. It's ON.
The new GeForce® RTX SUPER™ Series has more cores and higher clocks for SUPER fast performance compared to previous-gen GPUs. See your games come to life with SUPER-fast ray tracing; delivers physically accurate shadows, reflections, and lighting. Tap into Tensor Cores for SUPER-powerful AI-processing. Advanced memory, performance boosts, and processing technologies make these GPUs the perfect weapon for hardcore gamers. Get your SUPER powers.
Armed with Power that Lasts
Packed to the legal flight limit, the 99.9Whr large battery capacity provides longer runtime.
Stay Cool, Stay Powerful
MSI's exclusive Cooler Boost Technology ensures optimal thermal dissipation. With the world's thinnest 0.1 mm sharp-edged fan blade design, the new Cooler Boost Trinity+ enhances the fan airflow and provides the best gaming experience.
3 Fans 7 Pipes 0.1 mm Thin Blades Up 15% Airflow
Tailor Your Keyboard
Per-key RGB Gaming Keyboard By Steelseries
Customize each key to your liking and receive real-time in-game status through keyboard lighting, or even watch the lights dance to your favorite tune!
Blaze through the Game
Speed up with the blazingly fast 300Hz refresh rate display, 5 times faster than conventional laptops. Experience fluid gaming visuals so you can react more quickly while gaming.
Matrix Display


Multi-task with up to 3 Monitors
Expand your vision across multiple display with HDMI and Thunderbolt 3 or enjoy up to 8K resolution output via Thunderbolt 3 for some extra productivity and fun.
More Power, More Flexibility
Thunderbolt 3 is the latest interface to support up to 40Gbps bandwidth with daisy chain capabilities. Its power delivery function could quickly charge your mobile device 3 times faster, or receive up to 100 Watts power-in to and extend laptop productivity for more mobility.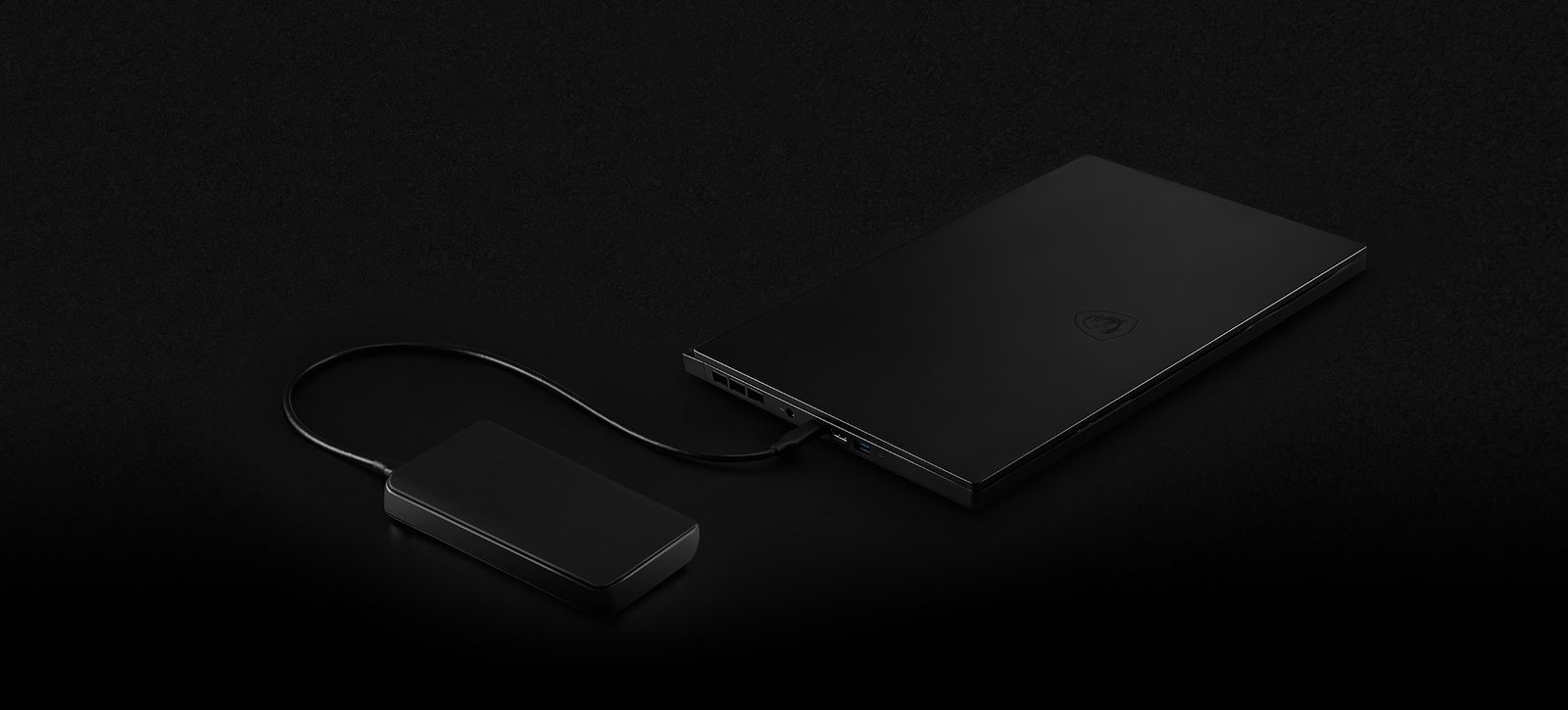 40 Gbps Transfer 3X Faster Output Charging Up to 100 Watt Input
15.6″ FHD Anti-Glare Wide View Angle 240Hz 3ms NVIDIA GeForce RTX 2060 6G GDDR6
Core i7-10750H 2.6 – 5.0GHz Intel Wi-Fi 6 AX201(2 2 ax)
512GB NVMe SSD 16GB (16G 1)DDR4 2666MHz 2 Sockets Max Memory 64GB
Thunderbolt 3 1 PD charge USB-C Gen1 1 USB 3 2 Gen2 3 Steel Series per-Key RGB with Anti-Ghost key (84 Key) 720p HD Webcam
Win 10 PRO Dynaudio Speakers 2W 2 4 cell (99 9Whr) Li-Polymer 180W Slim
Operating System: Windows 10 Pro
System Ram Type: Ddr4 Sdram