XPG BATTLEGROUND XL Black Mouse Pad 900 x 420mm CORDURA fabric – splash proof, scratch resistance / Anti-slip rubber base
CORDURA FABRIC: Splash-proof, High Quality, Durable, Scratch-resistant Surface that's easy to clean!
Anti-Slip Rubber Base prevents your mouse pad from going anywhere
Detachable Braided Cable with USB Micro-B Connector
Extra-Large smooth, gliding surface allowing no limitation for your movements


Made with smooth, scratch-resistant, and splash-proof CORDURA fabric, and sporting an extra-spacious footprint, the XPG Battleground XL PRIME mouse pad is your foundation for great gaming.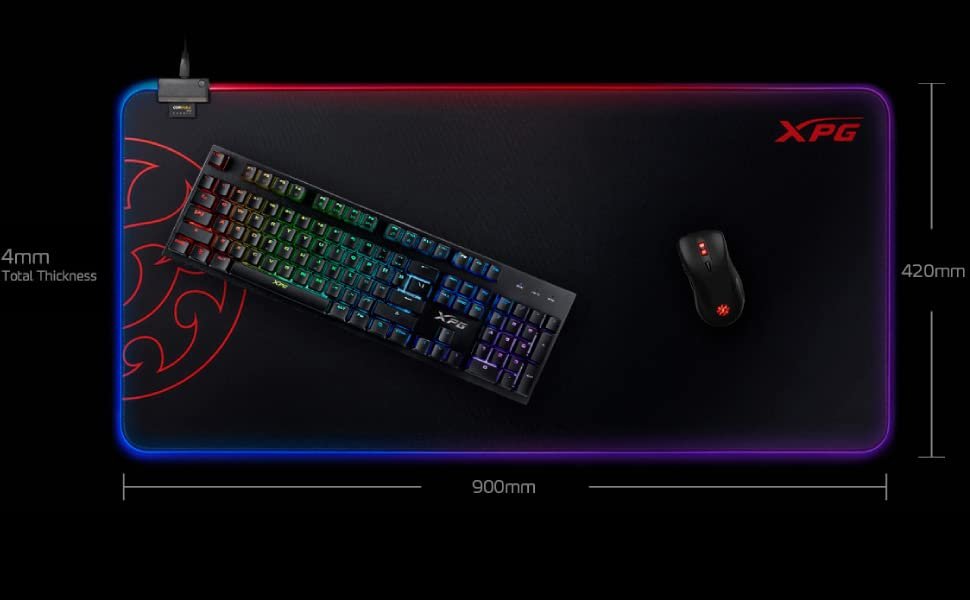 CORDURA Fabric
With splash-proof, scratch-resistant CORDURA fabric, the Battleground XL PRIME's surface gives you the stability and accuracy you'll need to come out on top.
Extra-Large Gaming Surface
The extra-large gaming surface gives you the freedom to make wide movements, giving you the ultimate versatility. The soft surface provides for a comfortable resting platform for your wrists and arms.
Detachable Braided Cable
The reinforced high-density braided cable is extremely durable and won't get tangled up. It sports a detachable design for easy storing and maintenance.